Bafang BBSHD 48V/52V1000W 68mm/100mm/120mm Motor BBS03 Mid-Drive Kit M615 electric bike DIY conversion kit 10AH/14AH/17AH Samsung Cells Battery
Note:
1, Our 1000W BBSHD mid drive motor has two versions with built-in both 48V and 52V controller (*Default version - 52V, whose label also reads 48V).
We default to ship the motor with built-in 52V controller, which needs to match rated 52V battery to work.
If the battery you use is rated 48V, you need to purchase 48V version motor, please leave us a note or message when placing the order, so that we program the item well before ship out.
2, The motor default with a female Anderson Connector to connect with battery, if you need a different type of connector (like Bullet Connector, or XT-60 Connector), including add-on optional (Hailong) battery we sell, then both need to change the connector by yourself. To make it convenient, we pack a cable whose one side with a matching male Anderson connector in box.
Turn your bike into an e-bike - with Bafang motors
In addition to the normal commercial e-bikes, there are lots of conversion systems available. "Bafang" is one of the leading manufacturers in this area - both for e-components and complete systems.
Functional principle and advantages of Bafang BBS01/02/HD mid-drive motors 

What means mid-drive-motor? 
There are 3 different ways to mount the motor when converting your bike into an E-Bike:
Front-wheel (hub motor)

Rear-wheel (hub motor)

Bottom bracket - in the "middle" (mid-motor, mid-drive motor)
Compared to the hub motor, the mid-drive motor doesn´t transmit the power directly to the wheel, but to the bicycle chain. This means, your rear bicycle gears can also be used with a motor assist, which is not only an advantage when riding uphill. Further advantages are ideal weight distribution, low center of gravity, and a very natural riding experience. Furthermore, the front and rear wheels can still be changed without any problems.
Bafang BBS motor function is very simple: The electric motor powers the front chainring with an internal gear ratio of 22:1. An integrated clutch makes it possible, that the crank arms won´t be moved while the chainring rotates forward.

Exploded view of Bafang BBSHD Motor (BBS01 and BBS02 are the same design)
| | | | |
| --- | --- | --- | --- |
| 1 | Motor housing | 12 | Screws |
| 2 | Stator | 13 | Triangle mounting plate |
| 3 | Rotor | 14 | Mounting screws |
| 4 | Controller | 15 | First (inner) lockring |
| 5 | Housing cover, PAS disc, clutch       | 16 | Second (outer) lockring |
| 6 | Gasket stator side | 17 | Chainring |
| 7 | Gasket controller side | 18 | Chainring screws |
| 8 | Gasket drive side | 19 | Left crank (L) |
| 9 | Bolt for adjustment | 20 | Right crank (R) |
| 10 | Allen screws | 21 | Crank arm bolts |
| 11 | Bolt |   |   |
This is a complete
mechanical conversion kit with all the necessary parts for you and your bike!
Order| Assemble | Ride
This is a complete mechanical conversion kit with all the necessary parts for you and your bike!
This conversion kit contains the following components:
48V1000W motor with all necessary cables and fixing parts

Speed sensor

Original cranks from Bafang

Original 46T chainring from Bafang( many options)

Color display (Optional)

Original thumb throttle from Bafang

Bottle mount battery

 (many options)

Charger 2A(3A optional)
Gift: Mounting tool
And the accessories you may need:
Gear Sensor

Cable Brake Sensor

Chain Wheel Spider



The Bafang Official Motor Partner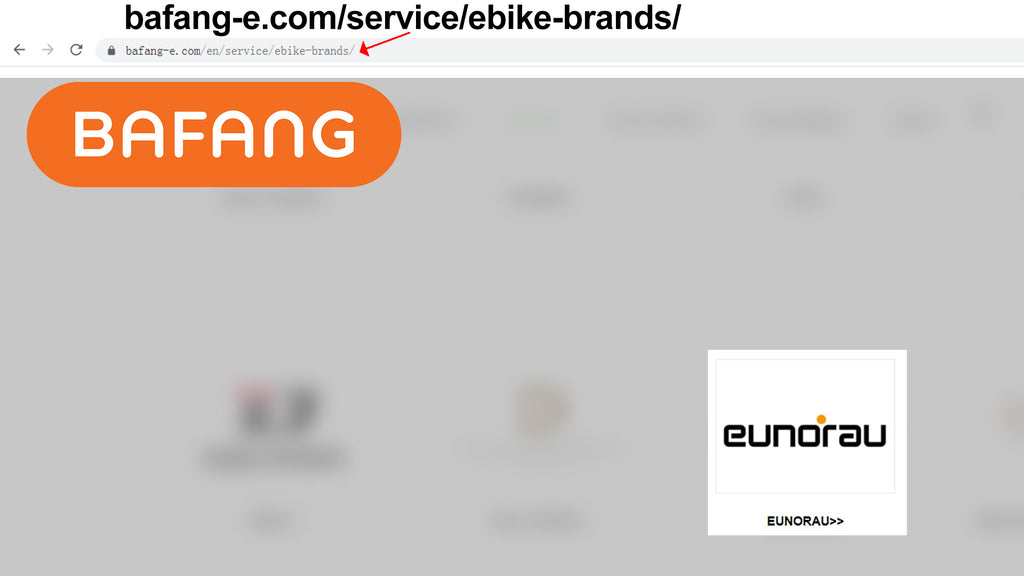 This set is suitable for most bikes. Make sure it fits your bike as well, please note the following points: 
1)Bottom Bracket Size:
Since this motor is available for different bottom bracket widths, please measure your bike and select afterward above. We recommend inverting the bike and measuring the frame width at the bottom bracket.
2) Bottom Bracket Diameter: 
The motor axle has a diameter of 33,5 mm and is installed instead of the bottom bracket. If your bottom bracket width is more than 75 mm, it´s possible that your bottom bracket has a bigger diameter (press-fit bearings) and you need an adapter. We recommend removing your bottom bracket, then you can easily measure the diameter. If it´s about 33/34 mm - no adapter is required. Please send a photo to info@ebikehaul.com if you are not sure - we will help you!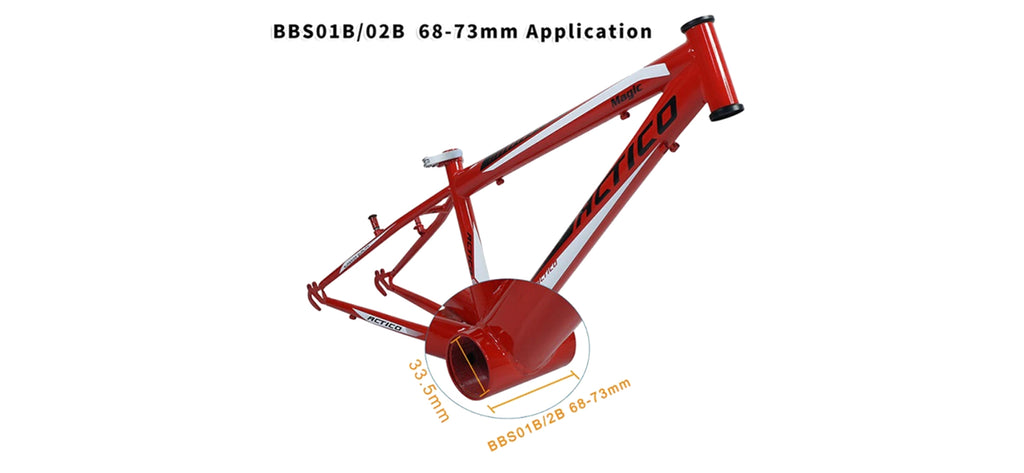 Bafang BBS advantages:
The motor is very silent
Pedaling resistance is very low, even without system operation
Bafang BBS motors are very low maintenance
Spare parts available and easy to change for yourself (many clips on YouTube for assistance)
Lots of system components are selectable (chainrings, display, battery, ...)
Technical comparison of our 5 different Bafang motors: 
| | | | |
| --- | --- | --- | --- |
| Motor | 250W/350W | 500W/750W | 1000W |
| Max. Ampere | 18A | 25A | 30A |
| Max.Torque | 80 Nm | 90-100 Nm | 160 Nm |
| Motor weight | 8.2lb / 3.7 kg | 8.2 lb / 3.7 kg | 12.3 lb / 5.6 kg |
| Battery voltage (nominal) | 36V | 48V | 48V / 52V |
| Control | PAS-Sensor (Pedal sensor, cadence) | PAS-Sensor (Pedal sensor, cadence) | PAS-Sensor (Pedal sensor,   cadence) |
| n0(Rpm) | 87/87 | 120/160 | 160 |
| nT(Rpm) | 78/75 | 113/125 | 140 |
| Torque sensor | No | No | No |
| Recuperation | No | No | No |
| Backpedal brake possible | No | No | No |
| Throttle possible | Yes | Yes | Yes |
| Programmable | Yes | Yes | Yes |
| Gear sensor/Brake sensor connections | Yes | Yes | Yes |
Technical comparison of our 3 different Battery: 
Normal Voltage:
48V
48V
48V
Rated Capacity:
10AH
14AH
17AH
Battery Cell:
Yiklik 2900mah.52PCS
Samsung 3500mah.56PCS
Samsung 3500mah.70PCS
Array mode:
13S4P
13S4P
13S5P
Battery size:

13.7*3.5*4.4 inch / 367.2*90.1*111 mm

13.7*3.5*4.4 inch / 367.2*90.1*111 mm

13.7*3.5*4.4 inch / 367.2*90.1*111 mm

Battery Weight:
9.0-9.7 lb / 4.1-4.4 kg

9.0-9.7 lb / 4.1-4.4 kg

9.0-9.7 lb / 4.1-4.4 kg

Max Constant Discharge Current:
25A
30A
30A
Peak current:
60A
60A
60A
Charge voltage:
54.6V
54.6V
54.6V
Discharge cut off voltage:
36.4V
40.1V
40.1V
Way of Charge:
CC/CV
CC/CV
CC/CV
Cycle Life:
1000 times
1000 times
1000 times
Charge Temperature:
-59-149℉ / -15-65℃

-59-149

℉ / 

-15-65℃

-59-149

℉ / 

-15-65℃

Discharge Temperature:

-59-149 

℉ / 

-15-65℃

-59-149

℉ / 

-15-65℃

-59-149

℉ / 

-15-65℃

Protection Function:
Overcharge, Over-discharge, Over-current, Short circuit, Balance
Overcharge, Over-discharge, Over-current, Short circuit, Balance
Overcharge, Over-discharge, Over-current, Short circuit, Balance


How to Convert Bike To Ebike
The conversion is very easy and can be done by anyone with a little manual skill. Briefly described:
The bottom bracket has to be removed
Mounting Bafang motor by fixing with triangle and both lockrings
Battery fixing on the bottle holder
Connecting the cables
In this video have shown this in detail: